The appellate process has its own rules for writing, filing, arguing and persuading. For an attorney who does not practice regularly in the appellate courts, it can be a path filled with traps, black holes and self-inflicted sabotage.
 My name is Ted Forrence, and I write appellate briefs for a living. I work with many attorneys, for whom I write briefs and craft appellate strategies that produce favorable outcomes. I also have taught effective brief writing for over seven years.
Like my many attorney clients, you too can trust me to be your hands-on guide, strategist and brief writer. I have provided these services in hundreds of successful appeals over 20 years.
I invite you to review the information on this site and then discuss with me how my skills, experience and strategic insights can make your work easier and your outcomes more successful.

I received my B.A., magna cum laude, from Duke University in 1978 and my J.D. from the University of Notre Dame Law School in 1981. I am admitted to practice law in Pennsylvania and New Jersey and before the United States Supreme Court, the Third Circuit Court of Appeals and the United States District Courts for the Eastern District of Pennsylvania and the District of New Jersey.
In over three decades as an attorney, I have worked for various law firms and for an insurance company. For the past two decades, I have concentrated on appellate work in hundreds of cases as a solo practitioner and have handled brief writing and appellate strategy for various law firm clients.
As an experienced advocate, I have argued many appeals in the state and federal appellate courts on behalf of many of these same clients. I also teach a CLE course in strategic thinking and appellate brief writing at the Jenkins Law Library
I live in Philadelphia, and my community involvements include volunteer work for Aid for Friends (meal preparation and delivery for the elderly homebound), Philadelphia VIP, (Volunteers for the Indigent Program), and I am a member of the Philomusica Chorale.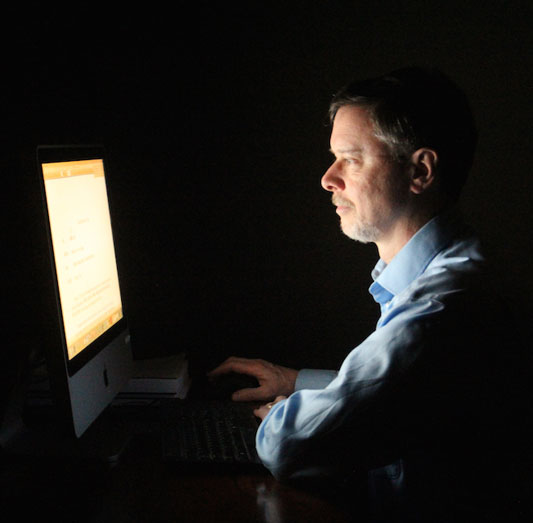 The video below is a trailer describing my CLE course at the Jenkins Law Library. It's a useful overview of mistakes commonly made in appellate brief writing. The best way to avoid them is to let an experienced appellate attorney such as myself map your strategy and then write the brief.
Here are some of the things I can do to relieve your stress and free up your time:
> Devise a strong appellate strategy based on my experience of the court's past rulings.
> Apply my experience of what appellate courts want and don't want in an appellate brief.
> Identify the kinds of issues to which appellate judges will respond.
> Identify the procedural issues that could devastate your case.
> Draft a brief that uses arguments that will get noticed versus arguments that will always lose.
> Write the brief using legal language and logic that reflects the mindset of appellate judges.
> As your firm's advocate, present the oral argument using the skills honed from many appeals I have argued appeals in the Pennsylvania and New Jersey state appellate courts and in the Third Circuit Court of Appeals.
> Careful review and reproduction of the record. *
* One of the peculiarities of Pennsylvania appellate practice is the fact that the attorney who files the appeal is responsible to ensure that the appellate record contains all items needed for appellate review. This is often a vexing requirement because the trial court prothonotaries, who collect the documents and exhibits and transmit them to the Superior Court, often omit crucial items such as trial exhibits and transcripts of depositions used at trial. The attorney for the Appellant must, therefore, review the inventory prepared by the trial court and, at times, the record itself early in the process and take steps to include the missing items. An attorney for an Appellant who fails to address this step does so at his peril and risks a malpractice claim. I have had extensive experience with these matters as well as the technical requirements for the preparation of reproduced records to be submitted with briefs.
I handle most types of appellate cases, including:
> General Civil and Criminal
> Commercial
> Equity
> Medical Malpractice
> Matrimonial
> Personal Injury
> Taxation
> Worker's Compensation
> Zoning
Writing samples are available on request.
I do most appellate briefs on a "flat fee," basis. The charge is based upon my estimate of the number of hours.
Examples of fees for typical projects:
| Project | Format | Typical Fee |
| --- | --- | --- |
| Pennsylvania Superior Court or Third Circuit Court of Appeals signature-ready Brief for Appellant, Reproduced Record (Pennsylvania State Court) or Appendix (Circuit Court of Appeals) | PDF | $5,000–$7,000 |
| Pennsylvania Superior Court or Third Circuit Court of Appeals signature-ready Brief for Appellee | PDF | $3,000–$5,000 |
| Petition for Allowance of Appeal to Pennsylvania Supreme Court | PDF | $2,500-$3,500 |
These fees can vary up or down, depending upon the complexity of the case, the number of issues, the quality of the briefs submitted below, and many other factors.
Law Office of Theodore C. Forrence
1515 Market Street Suite 1200
Philadelphia, PA 19102
(215) 242-2400 • FAX (215) 543-6179