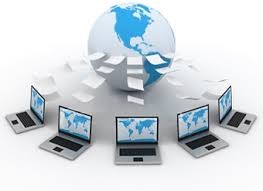 Thanks to my efforts, in United States v. Husmann, 765 F.3d 169 (3d Cir. 2014), the Third Circuit overturned the conviction of a man found guilty of distribution of child pornography because the government could not prove that the images he placed in a folder on a file-sharing network were viewed by anyone else. The court held that a "conviction for distributing child pornography cannot be sustained without evidence that another person actually downloaded or obtained the images stored in the shared folder." Id.
Defendant David George Husmann was convicted of three counts of distributing child pornography based on evidence he placed various images in a shared computer folder connected to a file-sharing network. The government did not present any evidence that anyone had downloaded or obtained the materials. The court vacated the conviction as to the distribution counts and remanded the case for resentencing.
The case was one of first impression because similar opinions from other circuits only addressed the issue as dicta. The only prior opinions that squarely addressed the issue were from military courts of appeal. The opinion notes that "[t]o be clear, no circuit has held that a defendant can be convicted of distribution under Section 2252 in the absence of a download or transfer of materials by another person."
The court held that the word "distribute" in Section 2252(a)(2) necessarily involves the transfer of materials to another person. At trial, the FBI agent who testified for the prosecution admitted that he could not determine if the image "was ever downloaded to another machine." To determine that, he would need access to the recipient's computer.
Since there was no evidence that the images were ever downloaded, the conviction for distribution could not stand.
Here's a link to the opinion: http://www2.ca3.uscourts.gov/opinarch/132688p.pdf